Afbeelding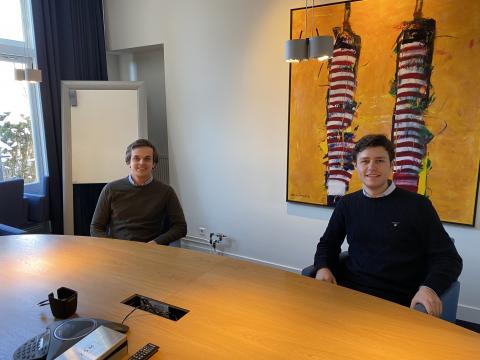 What do you do when you have 2 strong candidates in an application battle? Than you offer them both a job!
Districon is proud to introduce two new colleagues: Lennart Eringfeld and Raymond van Zwieteren. Both Lennart as Raymond will be involved in consultancy projects and interim assignments in the field of Logistics and Supply Chain Management. Enjoy the ride!
Photo on the left you see Davey van Herk and Raymond signing the deal. The photo on the right, our two new colleagues together: Lennart en Raymond.
Afbeelding