Afbeelding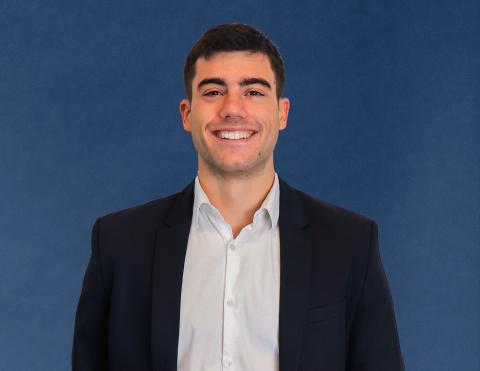 Who are you?
My name is Daniel Rodal, and I am part of the Districon Solutions team in the Chicago office. I joined Districon in 2021, since then, I have experienced how the US office has transitioned from a start-up to a self-sustainable entity. During this adaptation, there have been great changes, what required me to take more responsibilities and undoubtedly contributed to my career development.
Regarding my studies, I graduated from Industrial Engineering at University of the Basque Country (Bilbao), where I specialized in manufacturing processes. Then, I pursued a double master's degree in Mechanical and Aerospace Engineering, which I had the opportunity to complete at Illinois Institute of Technology (Chicago). After a year full of experiences and learning in the US, I found Districon thanks to Diego Perez-Urruti, who has mentored me throughout my entire trajectory.
From the very beginning, I have been involved in various projects and industries, engaging in all phases of business. As part of the US team, I have combined advisory, advance analytics and mathematical optimization to solve complex supply chain problems.
Besides work, I am passionate about sports. In Chicago, I enjoy going climbing and playing soccer and tennis, but I am constantly looking for new challenges.
My experiences 
Something that I have learned at Districon is that no matter what the problem is that we find the optimal solution. At my first day at Districon, when my colleagues were showing me what they do, I remember that I asked them: "Is there anything that we can't do?". Sooner than expected I was already part of it, managing projects of all kinds with a clear objective, optimize supply chains.
During my career at Districon, I have had the chance to support firms in a variety of industries, engaging in multiple SCM concepts, including strategic sourcing, forecasting, network design and optimization. The diversity of projects and industries that Districon offers makes me immerse in continuous challenges and learn new things every day.
Possibly one of the most ambitious and challenging projects I have joined is at the fashion retailer Nike. In this role, I was responsible for building a complete source planning optimization tool using AIMMS. My role was to apply advance analytics using BI, SQL, Machine learning and building advanced mathematical optimizations.
Lately, I have also been working in a network design study for a world's leader in casters and wheel manufacturer. In this occasion, I was able to work on a more advisory side, but also applying advance analytics to help them visualize their data. By employing BI, we were able to transform their data to identify possible supply chain issues and support them with strategic decision making.
Vision of the future 
I believe that digitalization will become increasingly important in the future. Supply chain experts in all markets and industries are looking for improved decision-making through advanced analytics and ML/AI. Considering today's volatile and disruptive world, companies need to become more flexible, and digitalization is undoubtedly one of the key factors for it.
In addition to this, I also think that inventory optimization strategies will continue to be important, helping decision-makers identify key materials, intermediates, and products, and determine how much and where to store them across the supply chain. Organizations will also need to improve collaboration and increase visibility with suppliers, logistics service providers, contract manufacturers and other key trading partners.
Last but not least, I consider sustainability as one of the key trends in the near future. However, companies need to enhance their visibility to be able to take action. Therefore, as a prior step I believe that there will be a major focus on improving visibility to collect, consolidate and consume data and insights in real time from across the supply chain.
Which colleague would you like to be in the spotlight next?
I would like to nominate my colleague from the Netherlands Remco de Zwart for the next "In the Spotlight". Remco focuses on optimizing warehouse operations within logistics environments. I am curious to hear more about his challenges and experiences.