Afbeelding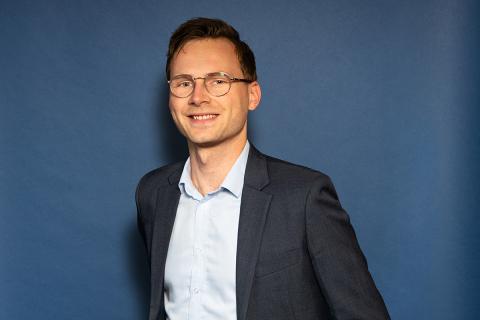 Curious to hear what Geography and Supply Chain have in common? Kyle studied both. In this edition of 'In the spotlight', he will tell us all about it.
Who are you?
My name is Kyle Verhoeven and I am working as consultant in Districon's Advisory team since June 2020.
Via a little detour I got to learn to know the world of logistics. After high school, in which my favourite course was geography, I went to Utrecht University to study urban planning. I wanted to be busy with designing and planning urban areas, like I did for hours at home by playing the computer game Sim City. Practice learned that the real world is not as simple and quick as a computer, after which I decided to look further to start the master Transport, Infrastructure & Logistics at TU Delft. Especially the latter of those three appealed to me, in such a way that after my graduation research at a container shipping company I stayed in the world of logistics and ended up at Districon.
My experiences
One of the biggest reasons to start working as a consultant for Districon is the variation in types of work, clients and sectors. And the variation is big, I tell you. In a relatively short period, I have already seen a lot of cool companies and projects. I have worked within the logistics operation of a big e-retailer, delivered support for a logistics reformation project for a wholesaler and thought through lay-outs of warehouse facilities for retail and production companies. As a member of the Network & Distribution team I also particularly work on questions related to supply chain networks. What are the best locations for new warehouses? How and by which modalities should we transport goods through the network? Is it better to (partly) outsource instead of doing all ourselves? These kinds of questions usually come with an important geographical component, whether it is about the (re)design and utilization of urban, regional or (inter)national supply chain networks. At last a little bit back at Sim City!
Vision for the future
Our global economy is focused on growth; stagnation means decline, so every year we want to see higher numbers. Logistics are facilitating this, more demand and supply can be answered with more containers, trucks and distribution centers. On the other side, we want to use our tools and resources smarter and more responsibly. Especially in order to achieve the ambitious sustainability goals in the coming years. At Districon we already see a lot of smart solutions come by, I am curious what the years to come will bring more. Next to technical solutions, I am convinced that the development towards a more data-driven way of working and operating will benefit overall efficiency, meaning we can do more with less necessary actions and resources.
Which colleague will be in the spotlight next?
Speaking about data, Districon's Data Analytics & Solutions department is all about data. My colleague Iris Meesters, part of the Solutions team, can tell you everything about it. The pen is yours, Iris