Afbeelding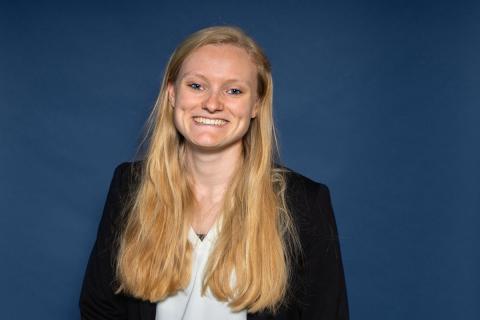 This time in our 'In the spotlight': Iris takes you into the world of logistics.
Who are you?
Hi, my name is Iris. To finish the master Operations Research and Quantitative Logistics I joined Districon as a graduate intern in 2017. Since I liked the projects that Districon was working on, I stayed and started as a consultant in the data analytics team. For a while I worked somewhere else, but I missed the supply chain questions and returned to Maarssen after a year. Off course, Districon grew and developed itself further, but the pleasant ambiance was still the same! In my free time I like to be outside for a walk, run or ride. Afterwards, the collected data is analysed thoroughly in apps like Strava.
My experiences
Logistic challenges are everywhere. When you're on the road or walking through the city centre, you often run into clients of Districon: DPD, Albert Heijn, Nike, ... The diversity in clients and projects makes the work varied and challenging. The puzzles that we work on can often be explained using few words, but a lot of things need to be considered when creating a production planning or determining the location and capacity of a new distribution centre. We work in a team with different backgrounds. With a background in either business administration, IT or Operations Research you can work on the same project. To stay informed about new techniques and algorithms I like to stay in contact with students through internships or career events. This year one of the things we did was attending the online speeddates during the Landelijke Econometristen Dag. We also regularly provide guest lectures, the way I also got to know Districon.
Vision of the future
Logistics is constantly moving. The models and algorithms that we use need to adapt as well: a challenge that I gladly accept. During the covid pandemic, flexibility became a necessity. For example, demand was unpredictable because of closed stores and online shopping became even more popular. Next to flexibility, in my opinion it is a great development that more and more attention is paid to sustainability. Data can provide you with loads of useful insights. Let's use this data to make the supply chain greener!
Which colleague will be in the spotlight next?
Determining the location and capacity of a new distribution center is a topic that Erik knows all about. I am curious to hear your vision on the developments within this area!