Afbeelding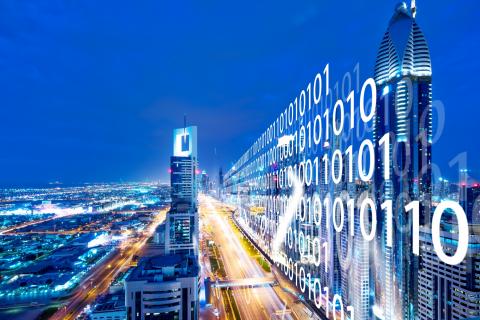 Big shifts in consumer behaviour; huge fluctuations in demand: It changes day by day. We see shortages many of us have never seen before.
It is clear that we are navigating turbulent waters. All over the world COVID-19 and its vaccines cause disruptions in Supply Chains and have impact on manufacturing and sourcing, inventory and capacity, transportation and logistics, lead times and revenues.
With so much uncertainty, and related unpredictable responses, scenario plans are critical. Relying solely on point estimate plans could lead to strategies and actions that are insufficient or flat-out wrong. It's helpful to define integrative scenarios that build in a number of factors affecting demand, including virus spread and the responses of customers, competitors, supply chain and government.
What is scenario planning? 
It is largely focused on answering two questions:
What could happen?
What would be the impact?
Scenario Planning has value in any situation in which there is significant uncertainty about aspects of the future that could materially change an organization's strategy, plans or decisions. These scenarios reflect negative impacts like sales declines and delays, and positive impacts like new product development. Or opportunistic growth strategy versus a cautious strategy. The only restriction is your own creativity.
Proper scenario planning is like writing a movie scene. You need to build a plot and then you need to develop your story around it. And good scenario plans not only look at negative scenario's, but also positive options: How can you stimulate demand in other sectors? Are there companies you could potentially partner with to stimulate growth? What does it mean for you when regions become COVID-19 free? What products will they buy? What happens if a competitor cannot supply certain regions because of regulations or lock downs? What about cross border transport restrictions?
Technology enables improved scenario planning
Most companies will indicate that scenario planning is already embedded in their decision-making process. However, in practice it is often limited to changing parameter values in Excel spreadsheets and checking the impact of a change. Or has primarily been used to test strategic scenarios such as how many distribution centers are needed, and where to locate them.
We believe this is not sufficient.
We need tools to help us make fast, sound tactical decisions when it really matters. And, technology enables us to create a multi-dimensional mindset. It enables decision makers to evaluate scenarios quickly and decide in a data driven way by making use of the benefits of these sophisticated tools:
Work with real time & diverse sets of data
Think multidimensional, what will be the impact of several combined changes?
Demand changes fast so you need faster calculations and faster insights
Enable multi-user collaboration, especially now when everyone is working from home
Optimize/prescribe decisions: what are the recommended actions to take?
Easily calculate and compare hundreds of scenarios
Quantify risks and assumptions
Signal trends, patterns
Implement new AI/ML techniques able to work with almost no historic data
Empower strong visualization options, including dashboarding
What Districon can do for you!
We would like to invite you to share your cases with us, just like others did. Our consultants can add direct value in these uncertain periods:
We apply our 6-step framework for scenario planning in order to unleash your potential.
We are able to select the best technology support for you, given your complexity, capabilities and budgets.
We are able to train your team how to manage scenario planning and to avoid the known pitfalls.
Don't forget that Scenario Planning also helps in understanding the key drivers, relationships and correlations, sensitivities etc. of your processes. It creates awareness that the future will not always mirror the past. It ensures that managers take uncertainty into account in their planning and decision-making. And assists in understanding the implications of alternative future scenarios to be able to make fast, confident decisions on the actions that need to be taken.
We honestly believe that you need an advanced tool because your decisions right now will determine how strong you counter any market situation.
Read more about our cases: