Afbeelding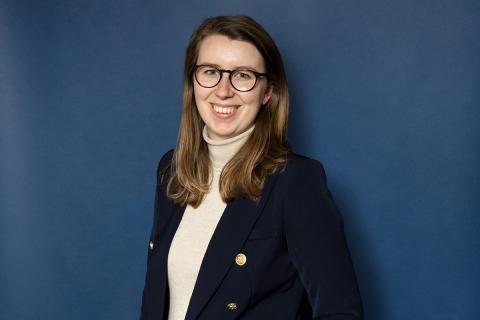 Who are you?
My name is Tess Vercammen and I have been working at Districon since February 2022. I studied Industrial Engineering and afterwards Operations Management and Logistics at Eindhoven University of Technology. Before I joined Districon I worked as a Trainee at DHL Supply Chain. I really enjoy working on topics related to logistics and supply chain on a project basis. And I especially like doing that at different companies in a short time. At the moment I focus a lot on projects aimed at Logistics Centers & Operations.
My experiences
I have already seen a number of warehouses from the inside and have also extensively experienced many operational processes. My experience is that you learn to understand the employees on the floor best when you are in the middle of the operation for a while yourself. This just takes some time. If you understand the operations well, you can also help them better and more practically.
I noticed how important it is to have operational processes on paper, such as work instructions, procedures, and process flows. This gives you clarity and structure and you can always fall back on these documents. Documenting these processes is often forgotten or done quickly at the last minute while implementing new processes. As a result, problems arise quickly in the future that the running operation has to solve in between their daily activities.
In addition, it is important to make the employees familiar with the processes which are on paper. This includes repeated training, practical examples, buddy system and/or work instruction videos.
Vision of the future
Gradually, more new warehouses are created that have a lot of automation. Automation often requires a significant investment, which can also have a long payback period. I am curious whether automation will become standard for every new warehouse in the future or whether many parties will opt for the "old-fashioned" way in which many actions are still done manually.
On a personal level, I would like to develop more into setting up completely new processes in warehouses and the IT that comes with it. In doing so, I take the knowledge of existing processes with me.
Which colleague will be in the spotlight next?
I'm happy to pass the baton to Daniel Rodal. I am curious what he can tell about Districon in the US and what he is mainly involved in.