Afbeelding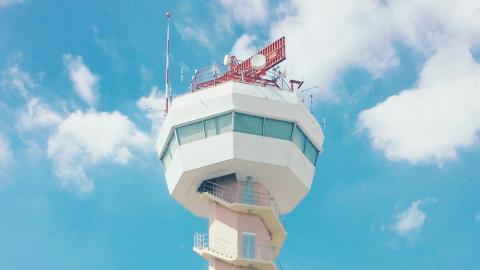 In many businesses products are sourced globally (off shoring), for example fashion from Turkey or India, toys from China, wine from South Africa or fruit from Chile. One of the key constraints is the long lead time because of production time and shipment time. And, as FOB is often chosen as incoterm, you are responsible for an important part of this lead time. How to make sure that your "long lead time supply" matches actual demand in the market? Current control towers focus on matching supply with the estimated time of arrival (ETA), not actual demand. But, with the introduction of Control Tower 2.0 a holistic view on optimizing supply with demand is within reach.
Situation 
Let's deepen the situation. In case of global sourcing there is often a huge time gap between contracting and shelf availability. This gap can be as huge as 3 to 12 months. As a consequence the sourcing party needs to plan their orders with a long horizon and often makes important allocation decisions months ahead: regional allocation, containers allocation and week of arrival allocation. Many things can happen during this period, both in supply and demand. In supply we experience strikes, storms, capacity issues and accidents that cause delays. On the other hand promotions, hypes, weather changes and pandemics can have a huge impact on demand and require inbound shipments to delay or to speed up. But, as the order planning is set in stone, you don't have the flexibility anymore. 
Most control towers are monitoring shipment milestones, driven by the original PO and the requested ETA. They report status updates per milestone, enabling planners to identify and notify shipment delays. They don't provide corrective actions and even more important, they report "in time" based on the agreed ETA and not on actual demand. Imagine that your sourced goods are perfectly in time according to your PO, but actually all shelfs are empty and your customers are dissatisfied. Or, imagine that your demand declined (due to weather or market issues), but your inflow at your DC's keeps on coming. In these cases you looked at milestone KPI's that had status green, but you should have considered to speed up or slow down the flow, or to re-route containers to other locations.
Solution
We often notice these situations and therefore developed the Control Tower 2.0 together with one of our customers. This customized application (1) matches your supply with real time demand, (2) identifies issues and (3) provides scenario planning to decide on the best corrective action or even prescribes the optimal action. And of course you don't rescue the world with just a tool, so we also aligned the tool with required processes, controls and teams. Last but not least we paid attention to data availability, reliability and connectivity.
Our solution clearly demonstrates significant potential regarding availability, stock levels and logistic repair costs. We are more than happy to demonstrate the Control Tower 2.0 application and to identify your benefits.
For more information, please contact Victor Ponsioen.